Combining High Tech robotics with protection gloves to ensure a safe and sustainable workplace
Soft Touch AB has developed hundreds of models of gloves over the years with much effort put into research and development. Bioservo Technologies has developed a unique solution to support people within manual work. Soft Touch AB has added beneficial value to the solution with their knitted glove focusing on comfort, excellent grip and cut protection to further support the user. Ironhand® provides strength and reduces effort in order to prevent strain injuries.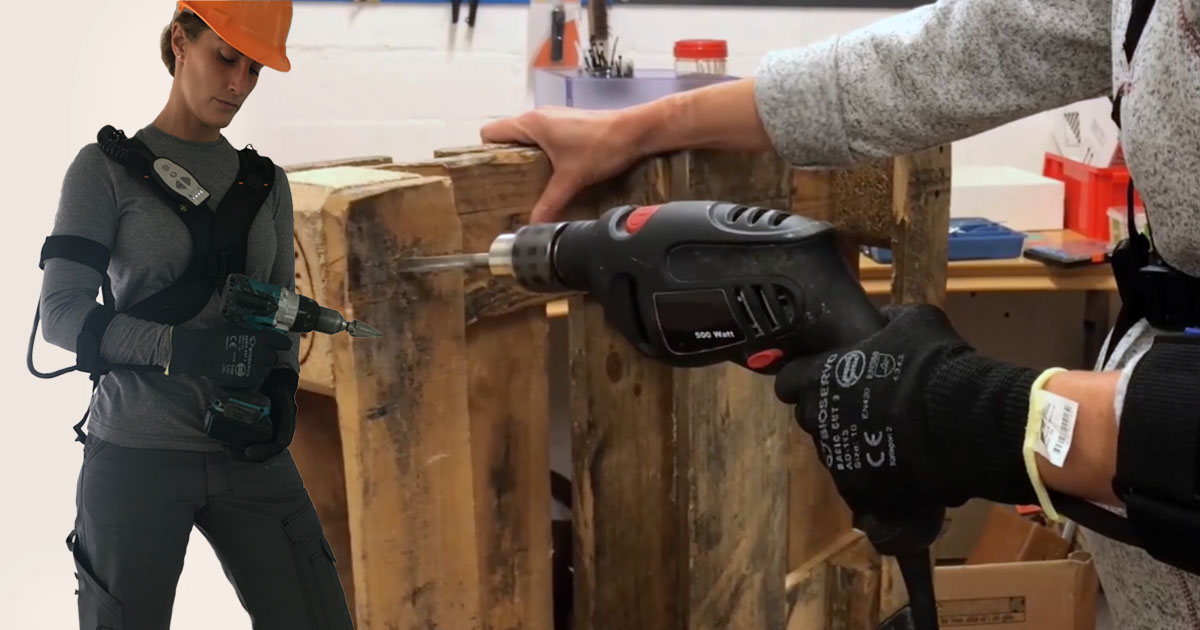 What is Ironhand®?
Ironhand® is the world's first soft robotic muscle strengthening system and provides the user with extra strength and reduction of effort with the aim to prevent strain injuries. It is an active exoskeleton with which data can be collected and a digital assessment of ergonomic risks can be performed.
Ironhand® is a modular system consisting of a glove exoskeleton, covering all five fingers and a power unit, worn in a backpack. It is highly adjustable to suit individual needs and is useful for grasp intensive and repetitive work tasks.
How did Soft Touch participate in this project?
Soft Touch AB realized they could also incorporate their expertise by providing the Ironhand® user with an extra layer of protection – a pair of Soft Touch® gloves.
After careful consideration, a knitted glove focusing on comfort & flexibility was selected. It provides excellent grip and can be used for all type of precision work. Additionally, the knitted glove also provides cut resistance properties that further protects the Ironhand® user. Therefore, the solution is not only helping people with additional strength and strain injury prevention, but also protecting individuals from potential cut risks.
Below is a demonstration showing the Ironhand® system in action with the Soft Touch® gloves.